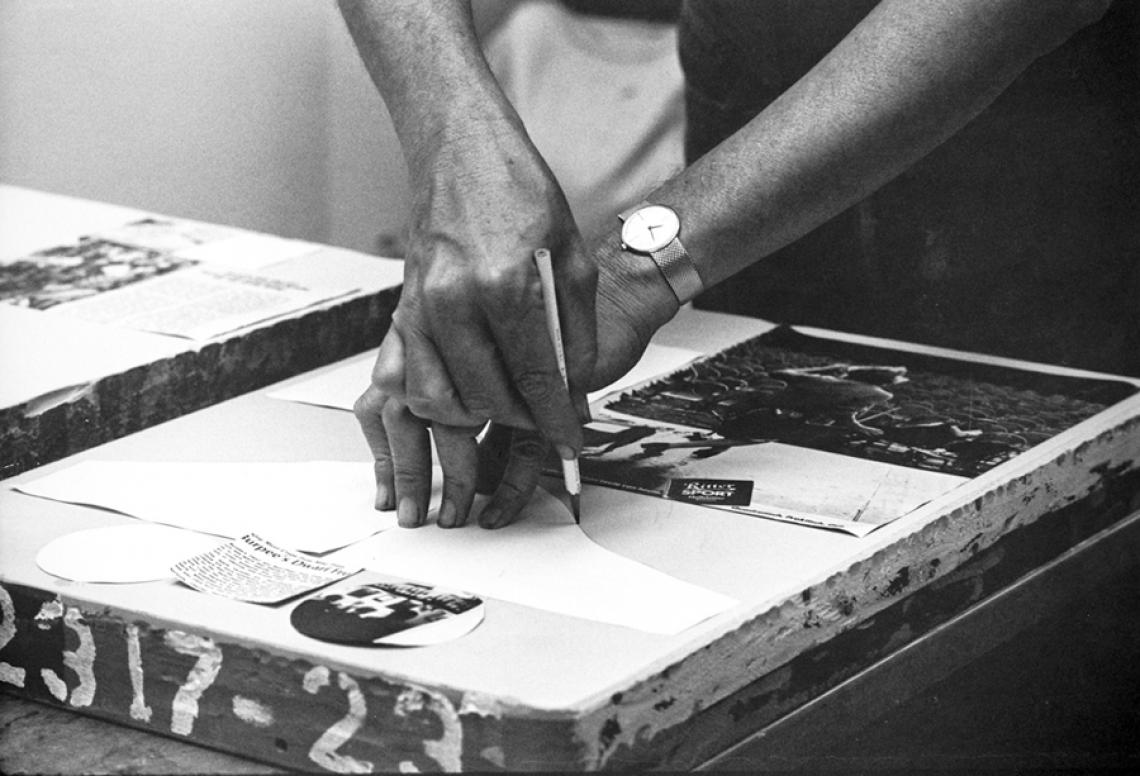 Responding to the expanding interests of its artists, work began on its first sculpture edition in 1968 with Claes Oldenburg's Profile Airflow, and in 1970, Frank Stella's Pastel Stack was started as the first project in the screenprinting workshop. The etching workshop opened in 1977 and woodcuts were being made by 1980.
At Gemini, the artists do all of the drawing or carving themselves directly onto the printing element, be it limestone, copper plate, woodblock or otherwise. The artist stays at the workshop until a "RTP" (Right to Print) is achieved. Edition printing may take several months and each proof in the edition must closely match the approved RTP. Once the printing is completed, the artist returns to the workshop to examine and sign the edition. Each print is signed and numbered by the artist as well as embossed with the Gemini "chop".
In 1981, the National Gallery in Washington, D.C. honored Gemini with the establishment of a permanent archive. The archive functions as a study center for collectors and scholars, and contains a complete history of the workshop. Included in the archive is one proof from each of the over 2100 editions produced, as well as ancillary materials such as shop records and printing elements. Three major touring exhibitions with works from the archive have been organized and exhibited by the National Gallery. An online catalogue raisonné, on view at the National Gallery's website (www.nga.gov/gemini), provides detailed information on the history of the workshop and all of the artworks in the Gemini archive.
About the Gemini Workshop
About the National Gallery of Art Archive
Books on Gemini G.E.L.